Let's face it...little things can add up to be major annoyances on your wedding day. A muddy footprint on your beautiful dress. The heel comes off your bridesmaid's shoe. A torn hem. A headache. A blister. Ordinarily you'd cope, but not today! Your wedding day is long and busy and often there's no time to stop.
As well as being the perfect bridesmaid gift, a custom made clutch, if packed correctly can be an absolute lifesaver on your big day!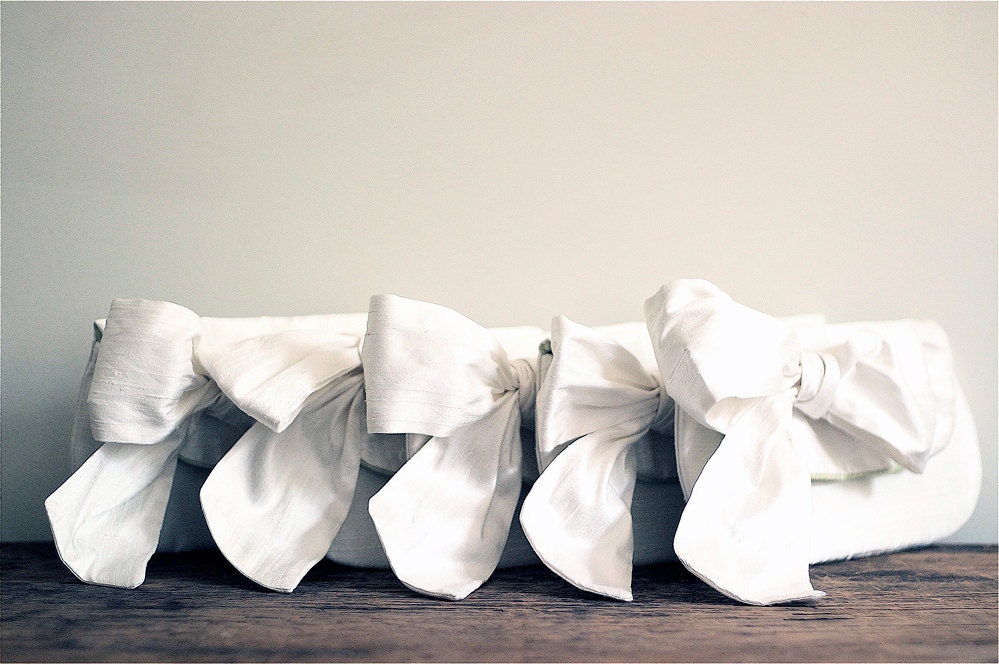 This beautiful collection of clutches comes from talented Etsian
Eclu
.
Emergency essentials for your maids to carry between them can include:
Spare stockings
Band aids
Headache pills
Baby wipes in a ziplock bag (these are great at removing marks from clothing, mud from shoes etc)
Threaded needles in your dress colours
A tiny pair of manicure scissors & nail file
Safety pins
Bobby pins
Tissues/hanky
Pressed powder & lipstick for touchups
And believe it or not....superglue (you'd be surprised how it may come in handy!).
Styles and colours are limited only by your imagination!
These clutches by
KarrahDesigns
are very sophisticated.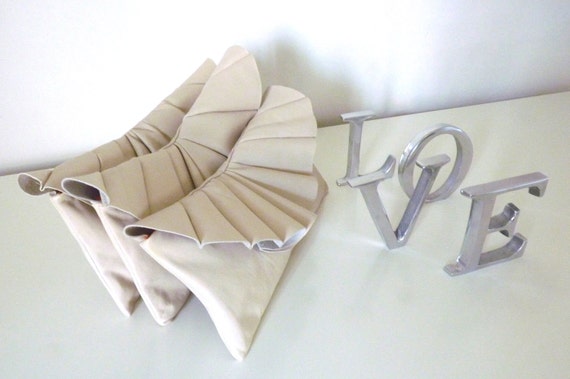 And we love these cute little numbers by
EmmaGordonLondon
.